Strategy Roadmap Template PowerPoint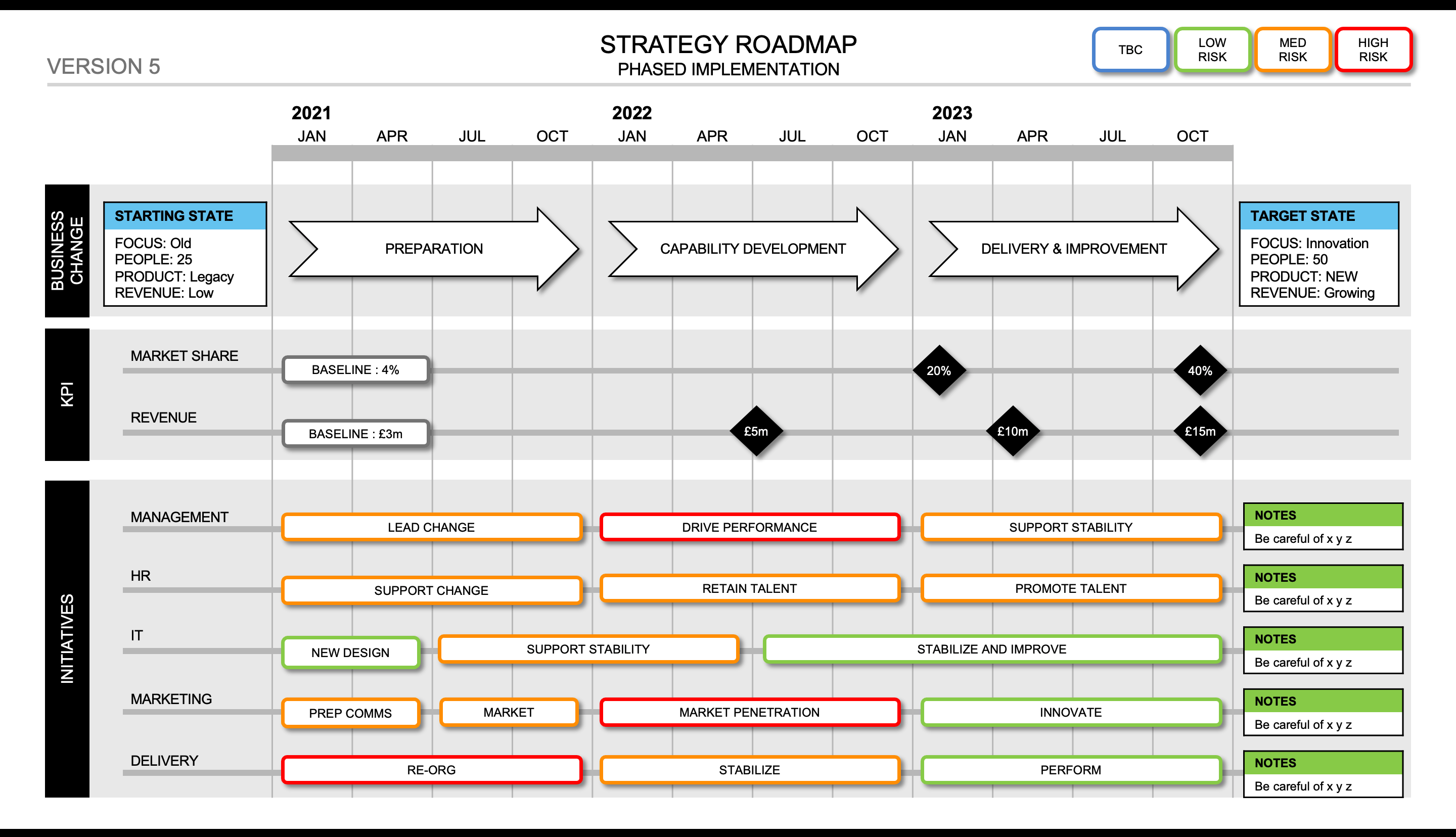 This Strategy Roadmap Template PowerPoint shows strategic phases, starting state & target state, KPIs, and workstream activities with risk scores. Designed by professionals and used by 1,000s of strategy pros around the world.
This Strategy Roadmap Template includes:-
Standard Powerpoint formatting so that you can easily edit it.
RAG status legend to communicate risk levels.
Timeline along the top to show the important strategy timings.
KPI swim lane to show important measurement points.
Initiative workstream to show the important strategic areas.
Starting state and target state to communicate the key strategic change.
Notes areas so that you can write in comments for key initiatives.
Important aspects
What elements should a strategic plan have?
– Starting State: Where are you starting from?
– Target State: What is the destination?
– KPIs: How will you know that you are on track?
– Initiatives: What work will drive this strategic change?
What makes a good strategic plan?
1. It fits on one page.
2. The timeline is clear.
3. it can be read within 5 minutes.
4. It is easy to read and understand; it's jargon-free.
5. The starting and target states are clear.
6. I can see the level of risk in each element.
This Strategy Roadmap Template was inspired by the need for a simple, easy-to-understand strategic plan.
Only logged in customers who have purchased this product may leave a review.