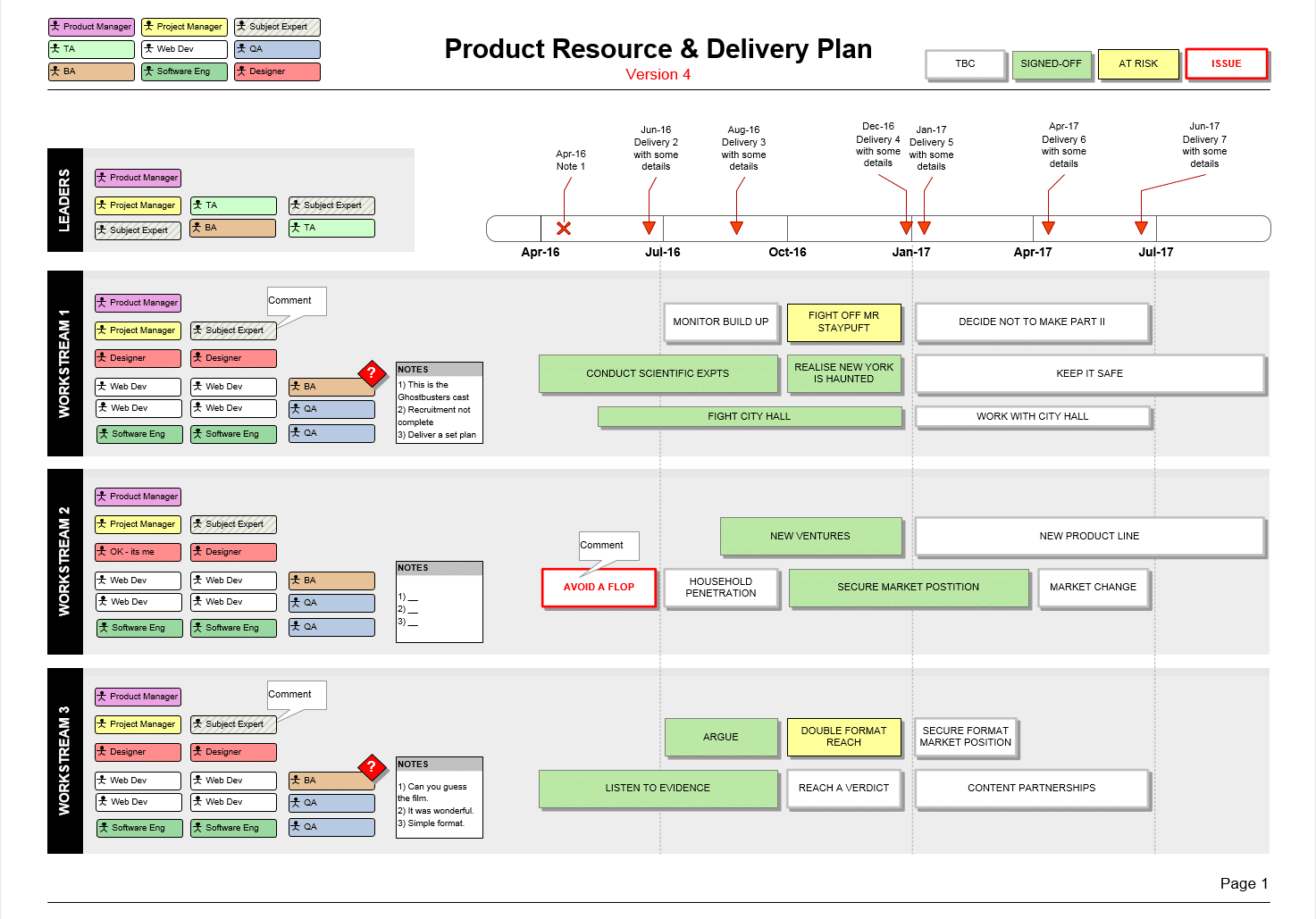 The Resource Plan – a crucial part of planning your Product and Project Workstreams. Map out types of resources, numbers, and names if you have them!
The Resource Plan is a crucial part of workstream planning. i.e. who is going to work in which area, and where do you need each discipline?
Features of The Resource Plan
Timeline with Milestones
Three Workstreams, plus a management resource area
Resources allocated in each workstream
Legend for Resources and for Activity Statuses
Notes areas
See the Resource Plan Template (Visio).
See the Powerpoint Resource Plan Template.
Scenarios when you can use a Resource Plan
When planning your workstreams
When outlining a re-organisation of a unit or business group
When proposing a new Team Structure
When working through Scenario Planning with your existing teams
Resource Plan Templates
Business Topics