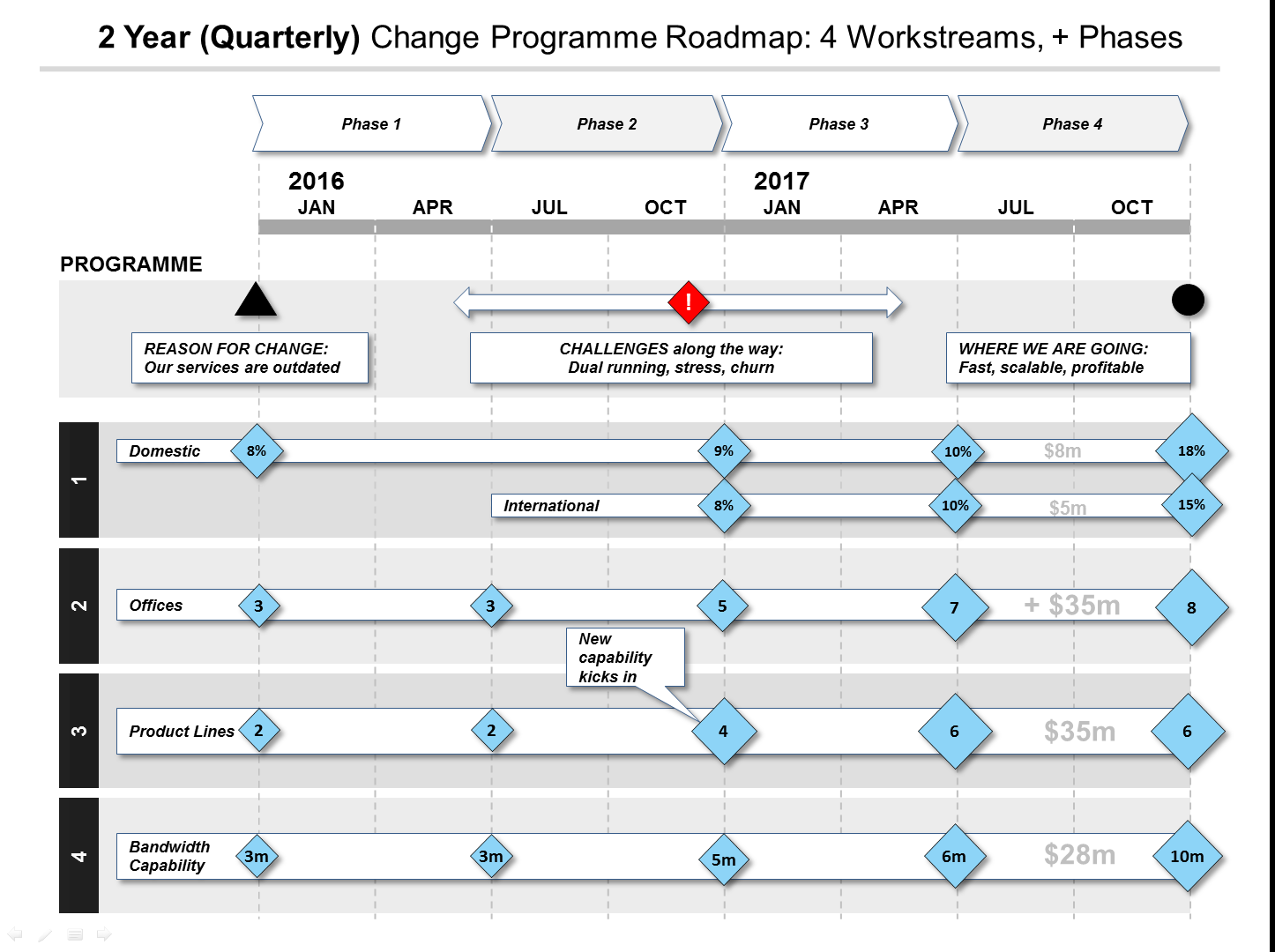 If you need to show KPIs on your Product Roadmap, have a look at these approaches and examples.
How do I show KPIs on my Product Roadmap?
KPIs are how the success of your product will be measured, so we advise making them clear at the top of your roadmap.
1. Setup a "KPI" swim lane.
2. Show each KPI as a line, with clear values.
3. Show "KPI" in the legend clearly.
You can see more of our Roadmaps that include KPIs here – KPI Templates.
Are you short on time?
Use these templates to help with this Best Practice:
This Transition Plan Powerpoint template is the perfect way to show your plans and important business milestones. Show worksteams, milestones, risk levels & more.
See: Transition Plan Powerpoint
Business Topics that support this Best Practice
Template and Guide Aspects that support this Best Practice